Canadian Pathfinder Camporee 2021
 Registration
Ordering of camporee shirts and patches – is now CLOSED. But camporee registration for free admission is still open until July 19, 2021.

Registration Info
Admission is FREE, but registration is required. See registration report by conferences below.
Deadline for Free Admission Registration: MONDAY, JULY 19, 2021
Note: Option to purchase camporee t-shirts and patches  is no longer available.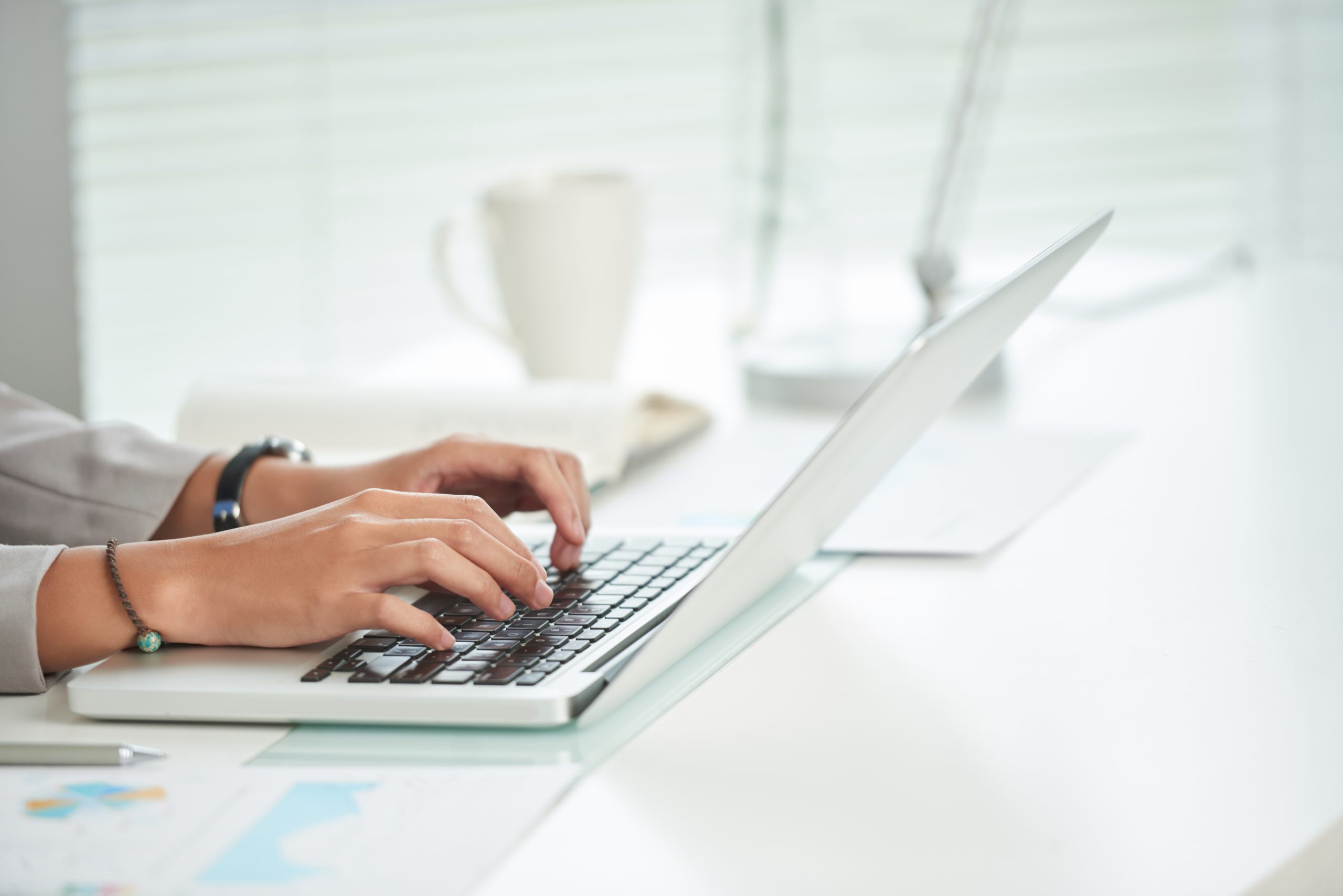 ALBERTA CONFERENCE | Total = 233
ALBERTA CONFERENCE
Pathfinders
Staff
Volunteers
Airdrie
Ignite
12
5
0
Bridgeland
Cimmarons
19
6
0
Calgary Central
Crusaders
10
3
0
Calgary Ghana
Asempa
4
3
0
Calgary Maranatha
Orion Spanish District
12
6
0
College Heights
Red Deer Hawks
1
0
0
Edmonton Central
Northern
12
4
2
Edmonton Filipino
Knights of God
18
15
0
Edmonton Ghanaian
Anidasoo
13
5
3
Edmonton North
Warriors
11
6
5
Leduc
Silverjets
3
1
0
Mountain View
Mountaineers
3
2
1
Red Deer
Hawks
21
7
1
Sherwood Park
Wild Rose
6
3
0
Sylvan Lake
Lighthouse
5
2
0
West Edmonton
Northstar
1
2
0
TOTAL
151
70
12
233
BRITISH COLUMBIA CONFERENCE | Total = 111
BRITISH COLUMBIA CONFERENCE
Pathfinders
Staff
Volunteers
BC Conference
N/A
0
2
5
Chetwynd
North Peace Aurora
2
2
0
Chilliwack
Mount Cheam
10
1
0
Chilliwack
Skyhawks
2
0
0
Church in the Valley
Skyhawks
6
6
1
Creekside
Falcons
25
2
0
Rutland
Silver Tip
6
4
1
Vancouver Filipino
Rangerz
20
10
3
Williams Lake
Lake City
1
1
1
TOTAL
72
28
11
111
MANITOBA-SASKATCHEWAN CONFERENCE | Total = 154
MANITOBA-SASKATCHEWAN CONFERENCE
Pathfinders
Staff
Volunteers
Rosthern
N/A
0
1
0
Henderson Highway
Orion
14
1
0
Living Hope
Northern Lights
32
3
10
Pinehouse Drive
Bridgecity
10
4
0
Silver Heights
Aspen
25
10
0
West Park
Torchbearer
25
11
0
Winnipeg Central
Young Heralds
4
3
1
TOTAL
110
33
11
154
MARITIME CONFERENCE | Total = 45
MARITIME CONFERENCE
Pathfinders
Staff
Volunteers
Bathurst
Sonrise Crusaders
1
0
1
Charlottetown
Fair Isle Foxes
8
1
0
Fredericton SDA Church
Kingfisher
0
1
0
Moncton
God's Army
15
5
5
Moncton
Sonrise Crusaders
1
0
0
St. George
Bay of Fundy Flyers
6
1
0
TOTAL
31
8
6
45
ONTARIO CONFERENCE | Total = 940
ONTARIO CONFERENCE
Pathfinders
Staff
Volunteers
Ajax
Lightbearers
15
6
0
Apple Creek
Master Guides
0
1
0
Apple Creek
Achievers
0
0
1
Berea
Beacons
9
9
1
Bethanie
Cherubin
47
12
0
Bethanie
Gabriel Master Guide Club
0
1
0
Bethel
Peacemakers
14
4
3
Bramalea Fil-Can
Signet
17
15
0
Brampton
New Samaritan
15
7
2
Brazilian
Alliance
10
5
0
Carleton Place
Sparrows
1
2
0
College Park
Master Guides
0
1
5
College Park
Durham Trailblazers
2
1
2
Durham Filipino-Canadian
Durham Eagles
14
10
0
Église Francophone de Toronto
Ichthus
5
5
0
Église Francophone d'Ottawa
David
4
1
0
First FilCan
Orion
28
10
0
Guelph
Omega
5
3
5
Hamilton East
Hamilton Hylanders
21
13
2
Kanisa Fellowship
Kanisa Lions
15
5
4
Kendalwood
Galaxy
8
3
0
Kitchener-Waterloo
Hope
18
16
0
London
Sparrows
10
3
0
Malton
Victory
13
10
4
Meadowvale
Mission
9
4
0
Mississauga Filipino
Quest
7
8
0
Mount Olive
Hummingbird
19
13
4
Mount Zion Filipino
Maharlika
38
10
4
Nepean
Crusaders
10
3
3
North London
Northern Lights
18
5
4
Northern
N/A
0
1
0
NW Brampton
Topaz – Aggelos
16
6
1
Ontario Conference
OCPC
0
4
5
Orangeville
Rhiza
6
1
0
Ottawa
Moria
2
2
0
Ottawa East
Conquerors
5
2
0
Peterborough
Fireflies
9
5
0
Philadelphia
Patriots
15
7
3
Ruth
Alpha Centauri
5
0
0
Scarborough
Scarborough
5
3
3
Shékinah d'Ottawa
Gédéon
7
7
1
Shiloh
Panthers
12
4
0
Spanish Betel
Red Hawk
16
7
0
St. Catharines
Niagara Penn Titans
16
4
0
Toronto Central
Celina Parkes
25
8
0
Toronto East
Marantas
3
5
0
Toronto Heritage
Ravens
9
4
0
Toronto Nigerian
Soaring Eagles
18
2
0
Toronto Perth
Betelgeuse
21
10
4
Toronto Spanish
Golden Eagle
9
3
3
Toronto West
Cassiopeia
15
6
1
Willowdale
Warriors
3
1
0
Windsor
Cougars
5
3
0
TOTAL
594
281
65
940
QUEBEC CONFERENCE | Total = 441
QUEBEC CONFERENCE
Pathfinders
Staff
Volunteers
Berr-Scheba
Sinai
8
0
28
Bethany
Le Flambeau 
9
0
0
Bethel
Palme d'Or
55
15
0
Béthesda
Gédéon 
29
8
2
Centre Bonne Nouvelle
Daniel
7
7
0
Delmas Gilnor
Gédéon 
28
5
3
Hispana de Montréal 
Maranatha
1
0
0
LaSalle Newlife
Parousia
5
1
2
Laval-Est
Othoniel
24
4
2
Luso-Brésilienne
Lumen
2
2
0
Montreal Ghanaian
Zion
10
7
5
Montreal-Filipino
Sardonyx
5
10
2
Mont-Sinai
Colombe
15
11
2
Norwood
Sea Lion
5
0
0
Saint-Leonard
Caleb
31
11
0
South Shore
Genesis
4
4
0
Spanish
Maranatha
9
7
0
West Island
WISDA ROYALS
21
6
2
Westmount
Crusaders
12
15
0
TOTAL
280
113
48
441
INTERNATIONAL CLUBS | Total = 118
INTERNATIONAL PARTICIPANTS
CENTRAL JAMAICA CONFERENCE
Pathfinders
Staff
Volunteers
Northern Caribbean University
Dorado
25
6
4
TOTAL
25
6
4
35
CENTRAL MEXICAN CONFERENCE
Pathfinders
Staff
Volunteers
IASD Santa Ana
Pioneros
1
0
1
TOTAL
1
0
1
2
 
 
 
EAST CARIBBEAN CONFERENCE
Pathfinders
Staff
Volunteers
Breath of Life
Blossom
0
2
0
TOTAL
0
2
0
2
JAKARTA
Pathfinders
Staff
Volunteers
Jakarta
JISDAC
4
4
4
TOTAL
4
4
4
12
NORTH CARIBBEAN CONFERENCE
Pathfinders
Staff
Volunteers
Agape
Agape
3
2
0
TOTAL
2
1
0
3
NORTH ENGLAND CONFERENCE
Pathfinders
Staff
Volunteers
South Shields
South Sheilds
3
2
0
TOTAL
3
2
0
5
NORTHERN NEW ENGLAND CONFERENCE
Pathfinders
Staff
Volunteers
Limington 
Lanterns
1
2
0
Upper Valley
Maples
2
1
1
TOTAL
3
3
1
7
SOUTH RONDôNIA CONFERENCE – ASUR (Brazil)
Pathfinders
Staff
Volunteers
Amazonia
Exército do Rei (King's Army)
36
14
0
TOTAL
36
14
0
50
Vietnam
Pathfinders
Staff
Volunteers
Ho Chi Minh International
HISDAC 
2
0
0
TOTAL
2
0
0
2
TOTAL REGISTRATION (as of July 9, 2021) = 2,042
Pathfinders
Staff
Volunteers
CANADA
1,238
533
153
1,924
INTERNATIONAL
76
32
10
118
TOTAL
1,314
565
163
2,042
ALBERTA CONFERENCE
Pathfinders
Staff
Volunteers
Airdrie
Ignite
12
5
0
Bridgeland
Cimmarons
19
6
0
Calgary Central
Crusaders
10
3
0
Calgary Ghana
Asempa
4
3
0
Calgary Maranatha
Orion Spanish District
12
6
0
College Heights
Red Deer Hawks
1
0
0
Edmonton Central
Northern
12
4
2
Edmonton Filipino
Knights of God
18
15
0
Edmonton Ghanaian
Anidasoo
13
5
3
Edmonton North
Warriors
11
6
5
Leduc
Silverjets
3
1
0
Mountain View
Mountaineers
3
2
1
Red Deer
Hawks
21
7
1
Sherwood Park
Wild Rose
6
3
0
Sylvan Lake
Lighthouse
5
2
0
West Edmonton
Northstar
1
2
0
TOTAL
151
70
12
233
BRITISH COLUMBIA CONFERENCE
Pathfinders
Staff
Volunteers
BC Conference
N/A
0
2
5
Chetwynd
North Peace Aurora
2
2
0
Chilliwack
Mount Cheam
10
1
0
Chilliwack
Skyhawks
2
0
0
Church in the Valley
Skyhawks
6
6
1
Creekside
Falcons
25
2
0
Rutland
Silver Tip
6
4
1
Vancouver Filipino
Rangerz
20
10
3
Williams Lake
Lake City
1
1
1
TOTAL
72
28
11
111
MANITOBA-SASKATCHEWAN CONFERENCE
Pathfinders
Staff
Volunteers
Rosthern
N/A
0
1
0
Henderson Highway
Orion
14
1
0
Living Hope
Northern Lights
32
3
10
Pinehouse Drive
Bridgecity
10
4
0
Silver Heights
Aspen
25
10
0
West Park
Torchbearer
25
11
0
Winnipeg Central
Young Heralds
4
3
1
TOTAL
110
33
11
154
MARITIME CONFERENCE
Pathfinders
Staff
Volunteers
Bathurst
Sonrise Crusaders
1
0
1
Charlottetown
Fair Isle Foxes
8
1
0
Fredericton SDA Church
Kingfisher
0
1
0
Moncton
God's Army 
15
5
5
Moncton
Sonrise Crusaders
1
0
0
St. George
Bay of Fundy Flyers
6
1
0
TOTAL
31
8
6
45
ONTARIO CONFERENCE
Pathfinders
Staff
Volunteers
Ajax
Lightbearers
15
6
0
Apple Creek
Master Guides
0
1
0
Apple Creek
Achievers
0
0
1
Berea
Beacons
9
9
1
Bethanie
Cherubin
47
12
0
Bethanie
Gabriel Master Guide Club
0
1
0
Bethel
Peacemakers
14
4
3
Bramalea Fil-Can
Signet
17
15
0
Brampton
New Samaritan
15
7
2
Brazilian
Alliance
10
5
0
Carleton Place
Sparrows
1
2
0
College Park
Master Guides
0
1
5
College Park
Durham Trailblazers
2
1
2
Durham Filipino-Canadian
Durham Eagles
14
10
0
Église Francophone de Toronto
Ichthus
5
5
0
Église Francophone d'Ottawa
David
4
1
0
First FilCan
Orion
28
10
0
Guelph
Omega
5
3
5
Hamilton East
Hamilton Hylanders
21
13
2
Kanisa Fellowship
Kanisa Lions
15
5
4
Kendalwood
Galaxy
8
3
0
Kitchener-Waterloo
Hope
18
16
0
London
Sparrows
10
3
0
Malton
Victory
13
10
4
Meadowvale
Mission
9
4
0
Mississauga Filipino
Quest
7
8
0
Mount Olive
Hummingbird
19
13
4
Mount Zion Filipino
Maharlika
38
10
4
Nepean
Crusaders
10
3
3
North London
Northern Lights
18
5
4
Northern
N/A
0
1
0
NW Brampton
Topaz – Aggelos
16
6
1
Ontario Conference
OCPC
0
4
5
Orangeville
Rhiza
6
1
0
Ottawa
Moria
2
2
0
Ottawa East
Conquerors
5
2
0
Peterborough
Fireflies
9
5
0
Philadelphia
Patriots
15
7
3
Ruth
Alpha Centauri
5
0
0
Scarborough
Scarborough
5
3
3
Shékinah d'Ottawa
Gédéon
7
7
1
Shiloh
Panthers
12
4
0
Spanish Betel
Red Hawk
16
7
0
St. Catharines
Niagara Penn Titans
16
4
0
Toronto Central
Celina Parkes
25
8
0
Toronto East
Marantas
3
5
0
Toronto Heritage
Ravens
9
4
0
Toronto Nigerian
Soaring Eagles
18
2
0
Toronto Perth
Betelgeuse
21
10
4
Toronto Spanish
Golden Eagle
9
3
3
Toronto West
Cassiopeia
15
6
1
Willowdale
Warriors
3
1
0
Windsor
Cougars
5
3
0
TOTAL
594
281
65
940
QUEBEC CONFERENCE
Pathfinders
Staff
Volunteers
Berr-Scheba
Sinai
8
0
28
Bethany
Le Flambeau 
9
0
0
Bethel
Palme d'Or
55
15
0
Béthesda
Gédéon 
29
8
2
Centre Bonne Nouvelle
Daniel
7
7
0
Delmas Gilnor
Gédéon 
28
5
3
Hispana de Montréal 
Maranatha
1
0
0
LaSalle Newlife
Parousia
5
1
2
Laval-Est
Othoniel
24
4
2
Luso-Brésilienne
Lumen
2
2
0
Montreal Ghanaian
Zion
10
7
5
Montreal-Filipino
Sardonyx
5
10
2
Mont-Sinai
Colombe
15
11
2
Norwood
Sea Lion
5
0
0
Saint-Leonard
Caleb
31
11
0
South Shore
Genesis
4
4
0
Spanish
Maranatha
9
7
0
West Island
WISDA ROYALS
21
6
2
Westmount
Crusaders
12
15
0
TOTAL
280
113
48
441
INTERNATIONAL PARTICIPANTS
CENTRAL JAMAICA CONFERENCE
Pathfinders
Staff
Volunteers
Northern Caribbean University
Dorado
25
6
4
TOTAL
25
6
4
35
CENTRAL MEXICAN CONFERENCE
Pathfinders
Staff
Volunteers
IASD Santa Ana
Pioneros
1
0
1
TOTAL
1
0
1
2
 
 
 
EAST CARIBBEAN CONFERENCE
Pathfinders
Staff
Volunteers
Breath of Life
Blossom
0
2
0
TOTAL
0
2
0
2
JAKARTA
Pathfinders
Staff
Volunteers
Jakarta
JISDAC
4
4
4
TOTAL
4
4
4
12
NORTH CARIBBEAN CONFERENCE
Pathfinders
Staff
Volunteers
Agape
Agape
3
2
0
TOTAL
2
1
0
3
NORTH ENGLAND CONFERENCE
Pathfinders
Staff
Volunteers
South Shields
South Sheilds
3
2
0
TOTAL
3
2
0
5
NORTHERN NEW ENGLAND CONFERENCE
Pathfinders
Staff
Volunteers
Limington 
Lanterns
1
2
0
Upper Valley
Maples
2
1
1
TOTAL
3
3
1
7
SOUTH RONDôNIA CONFERENCE – ASUR (Brazil)
Pathfinders
Staff
Volunteers
Amazonia
Exército do Rei (King's Army)
36
14
0
TOTAL
36
14
0
50
Vietnam
Pathfinders
Staff
Volunteers
Ho Chi Minh International
HISDAC 
2
0
0
TOTAL
2
0
0
2